Chastleton House
Chastleton House is one of England's finest and most complete Jacobean houses. It is a National Trust property located in North Oxfordshire, near Moreton-in-Marsh in Gloucestershire.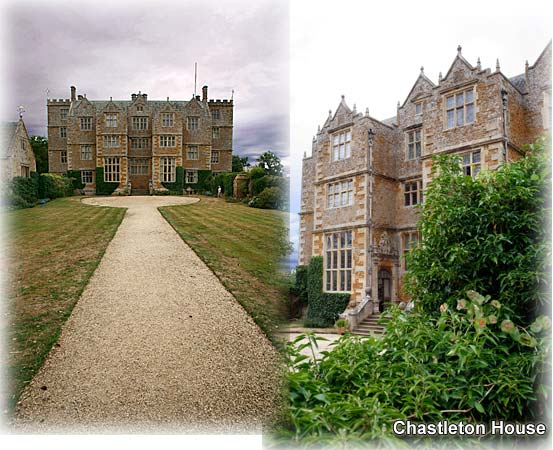 Chastleton House is filled not only with a mixture of rare and everyday objects, furniture and textiles collected since its completion in 1612, but also with the atmosphere of 400 years of continuous occupation by one family. The gardens have a typical Elizabethan and Jacobean layout with a ring of fascinating topiary at their heart and it was here in 1865 that the rules of modern croquet were codified. Since acquiring the property, the National Trust has concentrated on conserving it rather than restoring it to a pristine state.
Chastleton House enjoys an idyllic Cotswolds setting, nest to a 12th century parish church which is usually open to the public.
Although Chastleton House is open to the general public, you must make an appointment prior to visiting (same day booking are not usually permitted) as visitor numbers are finite. The maximum number of visitors is restricted to 175 per day.
Admission prices are currently £6.50 (adults), £3.30 (children), £16.30 (family). These prices are correct at the time of writing.
There is no shop or tea-room on site.
Chastleton House, near Moreton in Marsh. Contact 01608 674355