North Leigh Roman Villa
North Leigh Roman Villa, east of Witney, is a part exposed floor plan of a large Roman Villa first unearthed in 1813 and consists of over 60 rooms including some mosaics that are now under shelter.
The villa buildings were laid out in three low ranges round a courtyard. An open colonnade round the edge linked the buildings and gave access into the various rooms. In one corner was a suite of hot baths - the recreational centre for the villa. In the other corner was a formal reception room. The mosaic floor of this room cannot be left exposed to the weather and is now protected by a modern cover building (see below).
Some mosaics are believed to have been created by Cirencester workers.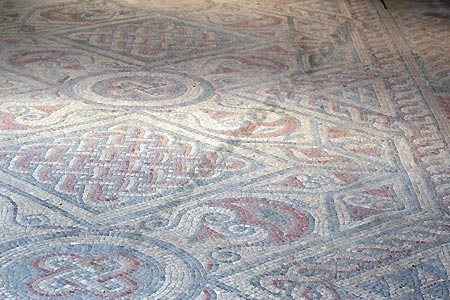 Beyond the cover building lay the service buildings of the villa estate. None of these survive above ground and their position has only been detected by patterns of parched grass which appear during drought conditions and can be seen clearly from the air.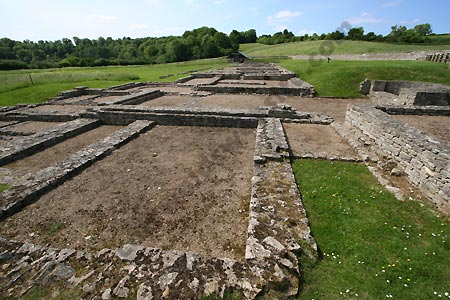 Access to North Leigh Roman Villa is down an unsurfaced track about 600 metres from the roadside. This track would have been used by the villa servants. The owner, his family and guests would have approached from the opposite direction.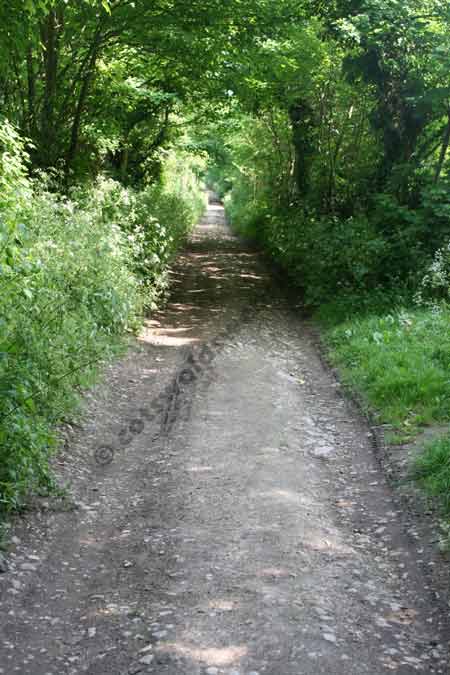 Parking is limited and in a layby to the roadside.
Entrance is free
Links